Edalene Theatre

will entertain you!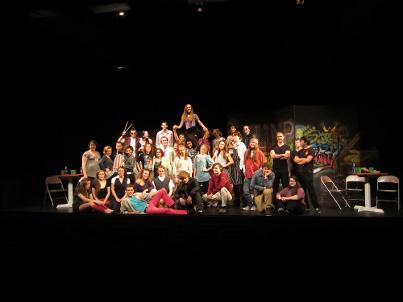 Julie Skaling Physio - (Brand New Year) com1346_mixdown.mp3
Introduction
Welcome! Thanks for coming by – we are always happy to get a visit from long-time fans, company members and new friends. Check out our performance schedule, artist bios, and current news to get the scoop. Edalene is dedicated to producing theatre that inspires, entertains and gives youth and community members a chance to perform high quality multiage shows. If you want to take part, please check out our upcoming auditions.
Upcoming Shows And Auditions
Come and be entertained. We love to meet our audience, so be sure to introduce yourselves afterward!
We are preparing to launch a new musical this fall. Brand New Year, written and directed by Kerri Leier, focuses on a small town single mom and her two children as they prepare to cope with the madness of the holidays and the tumultuousness of their interpersonal relationships.
With music and lyrics that are beautiful, humorous and memorable by singer/songwriter Melissa Vidito, Brand New Year takes the audience into the heart of the Bruin family during one of the most stressful times of year. With witty dialogue, a cast of memorable and relatable characters-Brand New Year will make you believe in the magic of the holidays and the ability to start over in life and love.
What better way to ease into the holiday spirit than by Stay, Shop and 'Play'ing in Wolfville. Running from November 23rd-26th at the Al Whittle Theatre in Wolfville, this is the perfect end to a fantastic day of holiday prepartions and will leave you feeling inspired and excited about the season to come. To get tickets, you can buy online at EventBrite.
This year we are proud to be sponsored by L'Acadie Vineyards and Victoria's Historic Inn. Want to really indulge after watching Brand New Year? Why not cap your night with L'Acadie's delicious sparkling-the perfect way to celebrate the New Year, and why not do it while curled up by the fire at the Victoria's Historic Inn?
CHECK OUT THE AMAZING AD!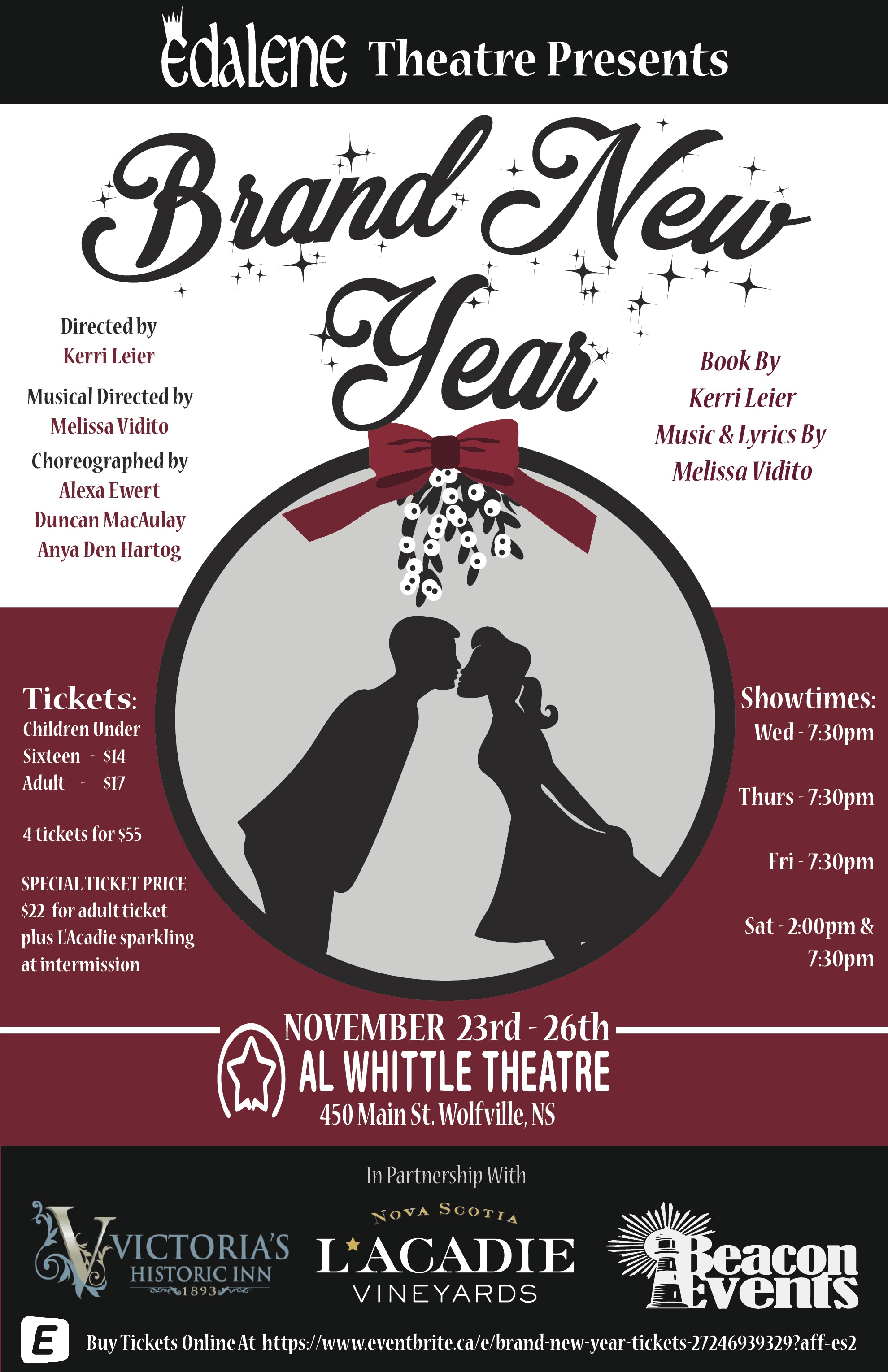 Theatre Classes
Check out our fall line up
here
.
Past Productions
Check out our past productions, view pictures and see posters . We have grown a lot and invite you to join us for this journey.
Contact
For more information or to contact us click here
Director: Kerri Leier
Music Director: Melissa Vidito