Edalene Theatre

will entertain you!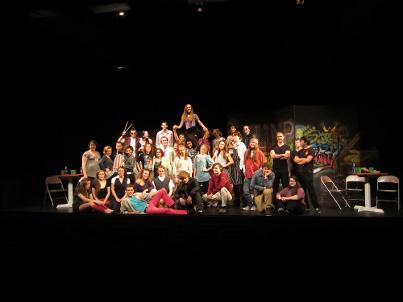 Introduction
Welcome! Thanks for coming by – we are always happy to get a visit from long-time fans, company members and new friends. Check out our performance schedule, artist bios, and current news to get the scoop. Edalene is dedicated to producing theatre that inspires, entertains and gives youth and community members a chance to perform high quality multiage shows. If you want to take part, please check out our upcoming auditions.
Upcoming Shows And Auditions
Come, and be entertained. We love to meet our audience, so be sure to introduce yourselves afterward!
We are so excited about our 2016 camp HIGH SCHOOL MUSICAL and would love for you to be a part of it! Come spend August making amazing theatre! CAMP
Theatre Classes
Classes are over until the fall. But please come check out camp and be ready for a new selection of classes coming September '16.
Past Productions
See the AMAZING promo for our Summer Camps Production of 13 by Kristy Taylor of Taylored Memories Videography right HERE!
Check out our past productions, view pictures and see posters . We have grown a lot and invite you to join us for this journey.
Contact
For more information or to contact us click here
Director: Kerri Leier
Music Director: Melissa Vidito